Web & Graphic Design Training in Amritsar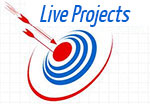 Best Computer Centre is an Information Technology Company in the field of Computer Training in Amritsar India, technology resourcing and knowledge consulting. It provides Training and Outsourcing solutions in Amritsar India through application of proven platforms and adaptation of emerging technologies. Core to its offering are training solutions through well documented software engineering practices, project management mile stones and quality assurance parameters for each stage of software training and development lifecycles. The training division of the company is one of the highest experience and most innovative in the industry.
Our career and corporate training solutions turn ambitions into marketable skills and business goals into tangible results—with learning methods for virtually every schedule and style, plus the most powerful vendor-authorized learning tools and expert instruction. We've trained so many people to make the most of technology, and we're just getting started.
Featured
Web UI Design & Development Training
Learn how to create a website from scratch. Begin with learning how to create blueprints, design the website layout, write the code, install plugins, and finish with deploying the final projects to the server.